Galaxy Tourism primarily focuses on B2B business, so you will benefit from working at B2B rates, which no one else in the Singapore DMC can offer. With regard to business travel in DMC Singapore, we have an excellent connection with our clients. We have put together a superb selection of top-notch lodging, shopping, Singapore Luxury tour packages, and sightseeing tours to offer the greatest degree of flexibility to all kinds of clients.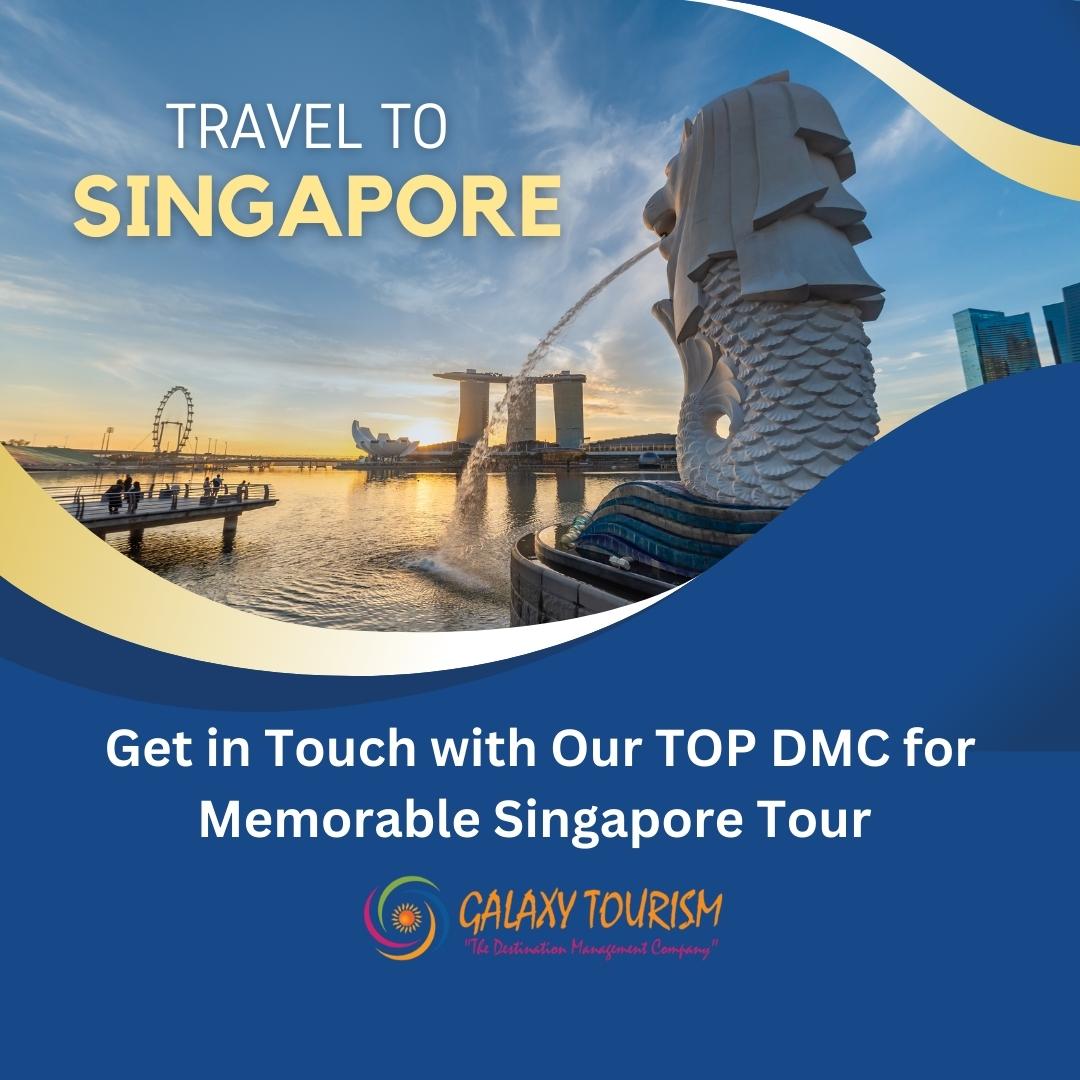 In Singapore, we have a solid reputation for offering DMC services for B2B management. We follow all necessary safety precautions since we are the most reliable and knowledgeable, and we share all of our knowledge with organisations, businesses, and other groups to ensure the success of the Singapore Holiday Package and to give you the greatest possible memory of your time in Singapore.
Our Singapore DMC can provide all of your needs.
Event Management- We make sure you have a hassle-free event, no matter how big or little, from venue selection, event design, and production, through staging support.
We offer stunning settings for the welcome reception, gala dinner, social event, and dining. We discover and make recommendations for suitable music and entertainment for a variety of occasions. Managing activities efficiently, including meet-and-greets at airports and crowd control, as well as mobilising logistic transport services.
Incentive Travel- We provide exclusive services from airport VIP greet to the local mode of transportation and give out-of-the-ordinary experiences that connect with the local heritage, culture, and way of life in Singapore. Our recommendations for lodging are a crucial component of incentive planning.
Luxury Travel- Our Singapore Luxury Tour Package includes all services, including fine dining options, private transfer for Singapore sightseeing City Tours, Singapore Cruise Tours Package with reliable touring led by professionals, Singapore Hotel Packages, and Customized Tour Organizer. The planning of meetings, incentives, conferences, events, and leisure trips in Singapore is a speciality our professional team, who are well-versed in the area.
Singapore's Top Attractions and Adventure
At Singapore's top attractions, we offer a combination of Singapore Adventure Tours and Singapore Attractions Tour with a river cruise that will take you to historical sites, lovely night spots, Gardens by the Bay, SEA Aquarium, Singapore duck tour, Marina Bay Sands Skypark observation, shopping centres, ride the Singapore Flyer, ride the London Eye, and go on a Night Safari.
No one who travels to this location for a holiday is let down by Our Singapore Tour Latest Package Offers due to its magnificent display of water and lights to the countless beaches, as there are many romantic sites in Singapore to visit for a honeymoon. A newlywed couple can also travel to Singapore with Singapore Honeymoon tour packages to spend some special moments.
 Conclusion:
We, The Galaxy Tourism, DMC Singapore are always here to give you the best and most reasonably priced travel advice for destinations that are among Singapore's top tourist destinations.